After the past two years at the mercy of interstate travel restrictions keeping us physically isolated from family and friends, my cup is now overflowing with happiness and love. This past week my beloved family travelled up to Brisbane to celebrate another milestone. My Dad turned 90!
This time has had me reflecting about the significance of having my family's support on my MND journey, it truly is a team effort! It's incredible to see my parents so happy, healthy and physically well throughout their later years. There is a lot to be said for great genes, but I also know the value in functional training as we age. My parents are testament to that! This picture portrays it all. Mum regularly does Pilates and together with dad they ten pin bowl, play table tennis and golf weekly. Not bad for 80 and 90 year olds!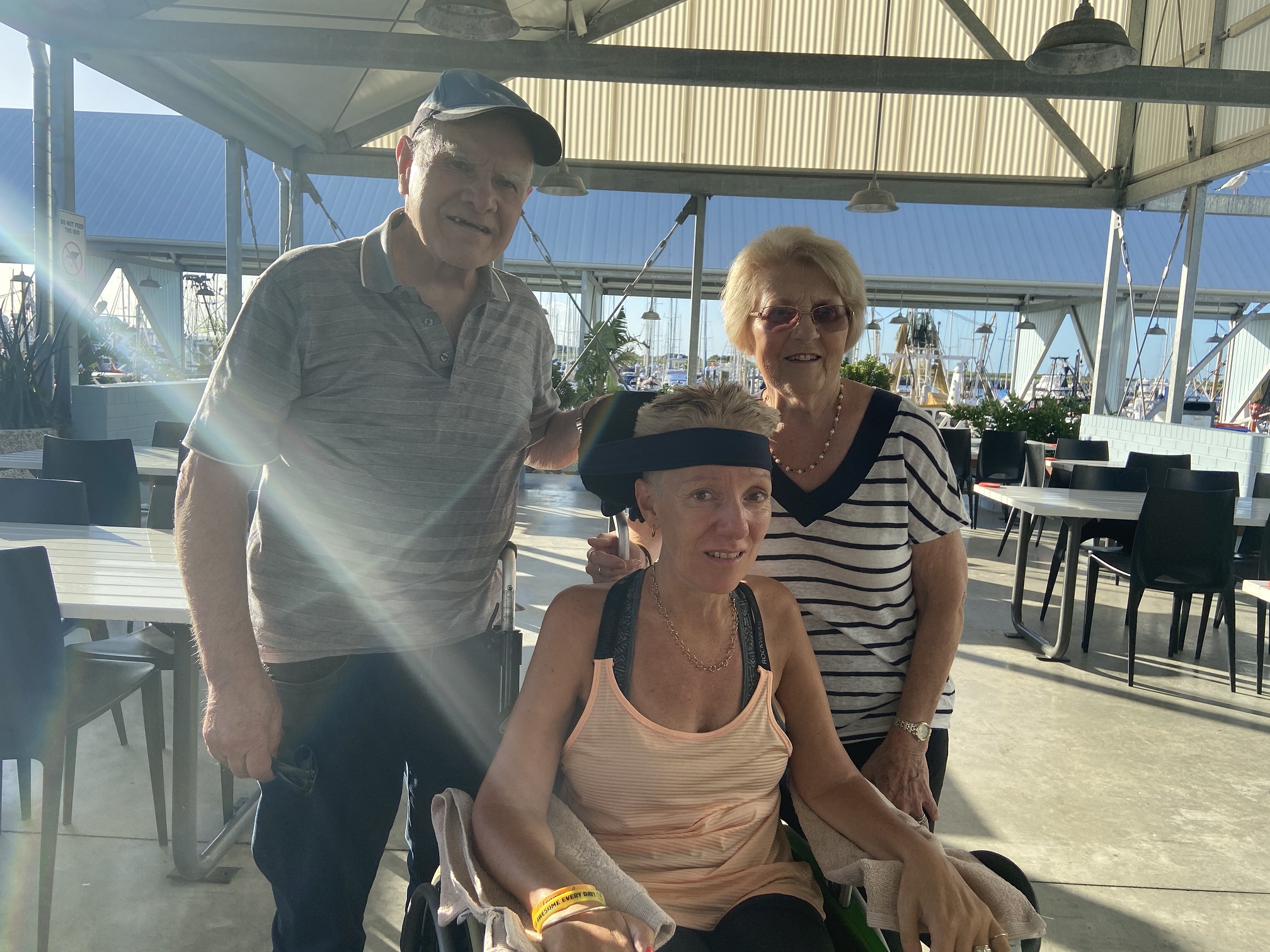 As you can see, Mums regular Pilates is paying off by keeping her muscles strong. And my Dad loves his singing! Their unwavering love and positivity have had a profound impact on my resilience over the years. It really is key to my healing journey.
A huge shout out needs to go to my amazing Personal Trainers, Kylee and Dan. Between them I am starting to move again, one motor neuron at a time. Stay tuned for further updates on my amazing gym journey.
I am so fortunate to have not only an amazing family and great genes, but also an awesome support team packed with amazing carers, OT's, Physios, PTs and more, all contributing to an environment of positivity and love. How can anyone possibly fail!?