Award Winning Personal Trainer, Group Exercise Instructor, Coach, Speaker and Business Woman living an awesome life with Motor Neurone Disease.
Leanne shares her personal journey of living with MND to inspire others to be awesome everyday.
With a career spanning more than 3 decades as a Personal Trainer, Gym & Group Exercise Instructor, Coach and Speaker, Leanne is passionate about helping others to elevate their mindset in the face of life's challenges. MND may have robbed her of the ability to speak, use her arms, or walk independently, but that has not held her back. Leanne now uses synthetic voice assistive technology to take her audience on an inspirational journey.
"It's not what happens to you,
but how you react to it that matters".
Epictetus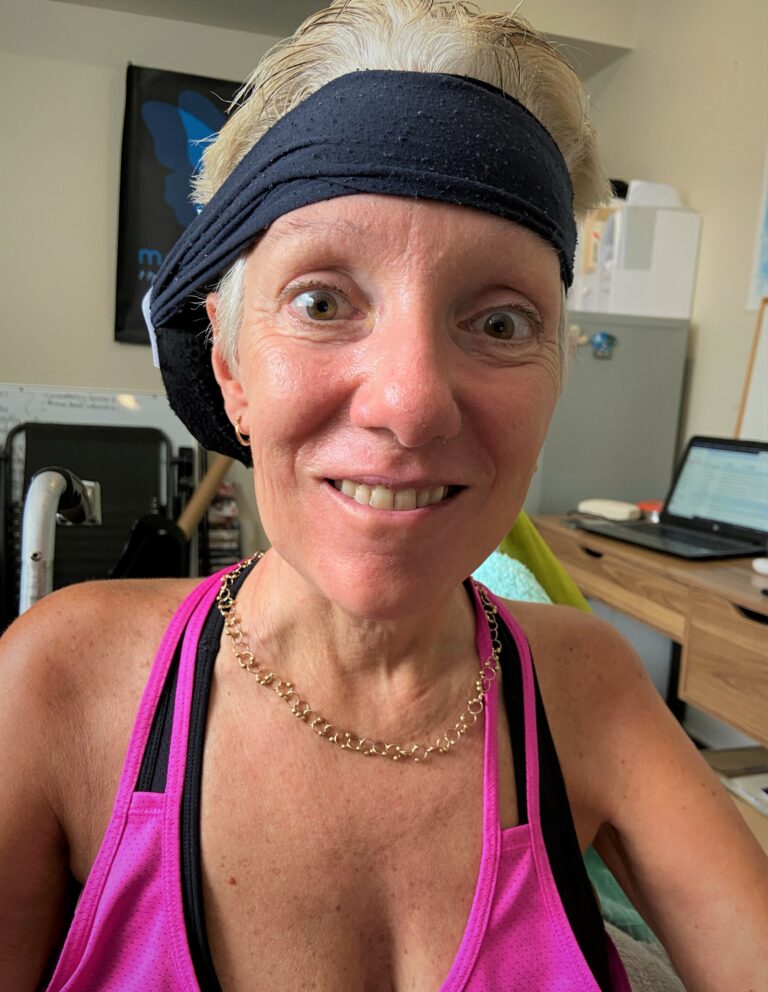 Through sharing my story of living an awesome life with MND, I inspire people to discover they can achieve anything they put their minds to despite the obstacles they face.
Diagnosed 2017 with MND, a neurodegenerative disease with prognosis of 2 – 3 years
30+ years in the Health and Fitness industry as a Personal Trainer, Gym and Group Exercise Instructor
Travelled the world as a Speaker, Trainer, Consultant and Coach
Business Owner of online health and wellness program at Fitness Tips, building healthy habits for women over 40
Building resilience and using mindset in the face of adversity
Living a positive life
Optimising health, wellbeing and mindset for success
Mindfulness and how to apply it to live an awesome life
Thank you for making the long journey to Melbourne and sharing your inspirational life story, quotes and advice! The team is forever motivated and touched by you.

Brad Turner

Florey Institute of Neuroscience and Mental Health
What a day it was Leanne! Everyone left the room with a smile and motivated by your infectious energy. Such a privilege, thank you!

Matteo Pitteri

Researcher Phd Candidate · The Florey Institute of Neuroscience and Mental Health
Was such an amazing privilege to have you come visit us. You make our work all the more important. Keep up the positivity!

Dr Sophia Luikinga

Postdoctoral Researcher · Florey Institute of Neuroscience and Mental Health
Was so wonderful meeting you and learning about your journey. Re-fuelled our motivation to stay positive and keep going!

Georgia Eleftheriou

PHD Candidate · Florey Institute of Neuroscience and Mental Health
Leanne is an amazing MND Ambassador that not only helps people understand what living with MND is like but also educates people on how to live life to the fullest!

MND&Me Foundation

Not-for-profit Organisation