Never give up the fight!
Thank you for showing me and a lot of others to never give up and to keep going, to never give up and fight! 
I am so thankful and blessed to have met you, Steve & Maree 10 years ago at Endeavour Hills Leisure Centre. Leanne you always stopped by reception to have a chat to me and see how I am going, Steve always being the entertainer. You are so inspirational, I have never met an amazing person like you. You are one in a million.
Love
Christine (Be Awesome Everyday xoxo)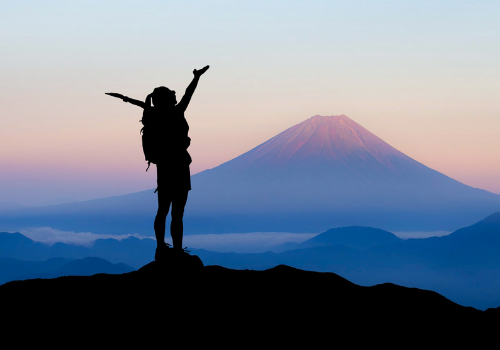 Always inspiring.
You are always inspiring me. The energy you bring to any room. 
From the times when I was finding the every day so difficult way back when, you were my beautiful neighbour, you seemed to say all the right things to keep me going.
When I have glimmers of those days, I still think of you and my mood changes for the better.
Thank you x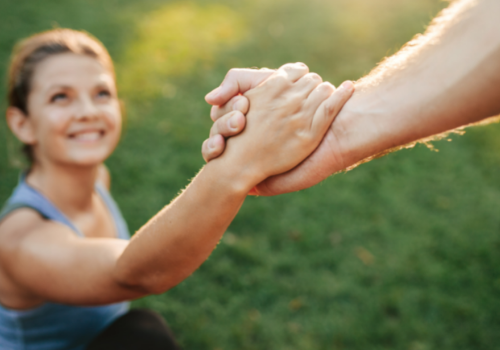 The definition of awesome!
You inspire me to be the best human I can. You inspire me to keep going as a personal trainer and group fitness instructor, and group fitness instructor as a job in these Covid times is hard to keep. As instructors we have that burning fire in our souls. Thank you for sharing your journey! You are the definition of awesome.
Love
Vanessa
A true warrior & inspiration.
Back in those YMCA days in Endeavour Hills, her strength, her focus, her mindset and determination got my heart pumping harder than I would with any other trainer. It's something hard to describe in words, it's something you can only feel if you were there. She also supported my husband change old habits when it comes to mindset and fitness. He went from being a person who thought it was too late to change old ways, to actually focusing on taking one day at a time and getting results. She changed his qualify of life and I will be forever grateful for that.
Leanne continues to inspire me to push forward when things seem quite challenging. In my mind, I believe if Leanne can get through and push through her challenges so can I! She is a true warrior and inspiration.
Love you lots Leanne
Suzanne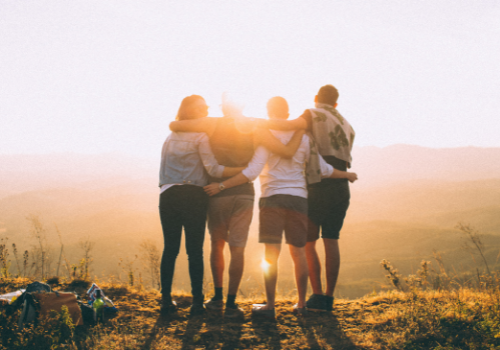 Support, friendship & kindness.
Before Leanne's MND diagnosis I was visiting Leanne, Steve and Maree in Qld. The gyms that Leanne had worked at, already launched Body Pump 100. When I told Leanne that I was not able to find other instruction to help me launch the following week, Leanne offered to join me at Endeavour Hills. She would not be able to do the lunges track on each leg due to her foot injury as at the time it affected her balance. Not a problem, just do the same leg twice! She came with special 'launch hops', the class went well, everyone loved that she had come. During the cool down, Leanne could not do quad stretch, her balance was not good. I took her hand, showing the support, friendship and kindness she had given me throughout the class.
Leanne coming meant so much. I think of Leanne every day. Her strength and resilience is always present with everything she does. Whenever I am around Leanne, in her presence, I feel more confident in myself, that if I want to, I can do anything!
Thank you Leanne for your friendship and laughter. You are AWESOME, you are an INSPIRATION.
So much more that I can say! xx Grace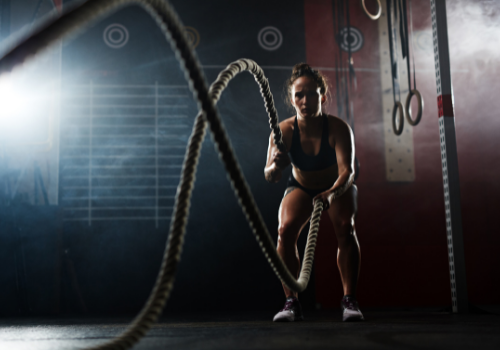 Guts, determination, strength & positivity.
You're the epitome of guts, determination, strength and positivity. I know it's been ages between catchups, but I want you to know I think about you often, about how you're such a shining star of inspiration… you always have been and always will be. I love hearing how you're doing, the good, the bad and the awesome, so keep it up!! I have great memories of hanging out in your Berwick place, you've given me such great encouragement, always.
When you did your water float workouts in Singapore, you made me think I can do anything… and have fun doing it! Business is going the best ever for me. It's had its trials and tribulations but it has certainly been worth it. Google "wire balustrade" and "Better Hardware" will come up ?
I wish we could spend more time together, but I'll cherish the moments we've had in your trip down today. And it's been so good to see cheeky Steve and your amazing daughter Maree who has simply blossomed. I love you lots and lots, keep being awesome you superstar, you're one of a kind.
Tim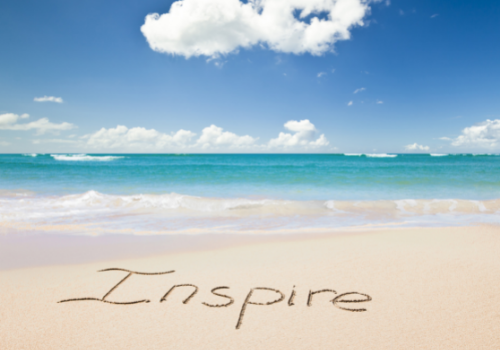 Inspiring me to lose 20kg!
Casey Race!
Leanne you have been an inspiration in my life, in the time in my life when I needed it. I was a single mum with 2 kids, 1 with special needs but I made the time to put myself first and change my way. After doing your healthy class I have lost 20kg. I have found my way in life after 5 years.
I found my man in life and now have changed him with his eating. As you say, life is amazing, enjoy every moment and I love my gardening.
Love Ya
Lorraine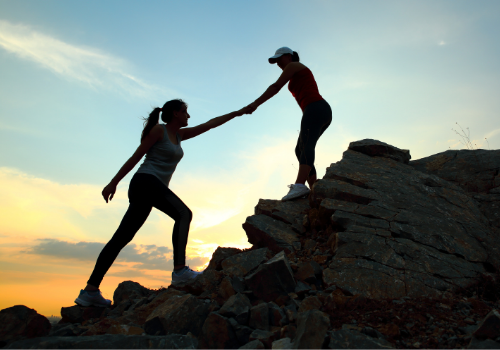 Amazing positive attitude.
YOU ARE MY INSPIRATION LEANNE…
Do you remember the very first time we met? I'll never forget the first time I saw you, it was in your pump class and I was new to your class … you came over to me and extended your hand and said "Hi, I'm Leanne", you set me up nice and close to the front and kept a close eye on me … I'll never forget your energy and aura on that day and every day after that! Your positive attitude has always never ceased to amaze me, it's certainly something that I've taken away with  me on my life journey
Love you so much.
As always,
Jacqui
Strength & hope.
Leanne has inspired me to be awesome everyday!!
I always keep my wristband on my photo frame at work. Throughout the busiest time at my work, when I was burning the candle on both ends, I was always reminded to be awesome!
The reminder gave me strength and hope that I can strive through anything and come out the other end, still with a huge smile on my face – just like you do!
You're an inspiration to us all.
Becca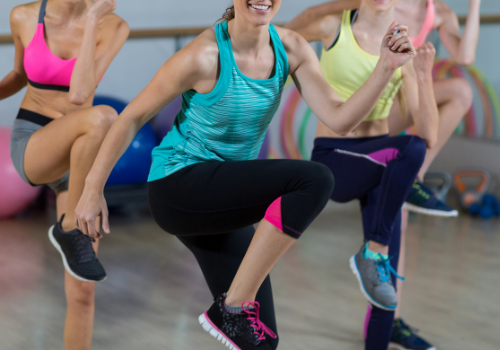 Our pocket rocket.
What an inspiration you are to us all. I am so pleased I was able to come today to see you and to hear first hand of your travels over the last few years.
I remember vividly the remarkable person you have always been – our pocket rocket. What memories there are remembering your days with us all – young and free, being part of the fitness industry – all those years ago. The many workshops, conventions we attended either through AAFLA or Network. What fun we had.
I am so very proud to know you and the person you have become. We all have different paths and challenges but you have faced yours with grace and with dignity. Your words today through your friend will remain with me forever and you inspire me to be a better self.
With much love and admiration
Lyn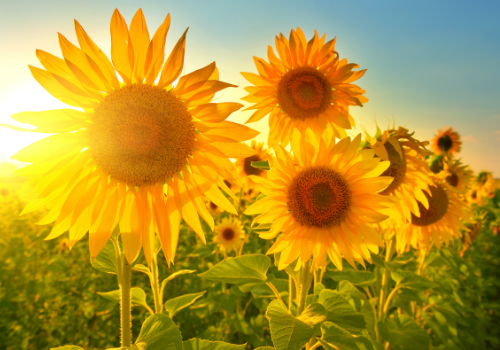 Thank you.
Well before MND took hold of you Leanne, you were providing inspiration and guidance to our young family. I remember the day when our little Mitchy had a febrile convulsion. Joanne and I were both in a tizz not knowing what to do. You took control of the situation calmly and provided support until the ambo's arrived. If it wasn't for you, I don't know what would have happened.
Thank you, thank you, thank you.
Love Sig & Jo
Energy, warmth & enthusiasm.
Leanne, what an incredible gift you have of bringing people together. Your energy, warmth and enthusiasm is infectious. You welcomed me into my very first RPM class. You were so engaging I couldn't help but love it and Saturday mornings were never the same again! You have a presence that draws all the best people to you. I've made lifelong friends through your classes. I'll forever treasure those days. So much fun – and boy did you work us hard. Always interested in hearing about our lives and celebrating our achievements.
Leanne, you are one of a kind, I'm so glad I met you. You have an amazing spirit. Thank you for being you!
Love and thanks!
Narelle xx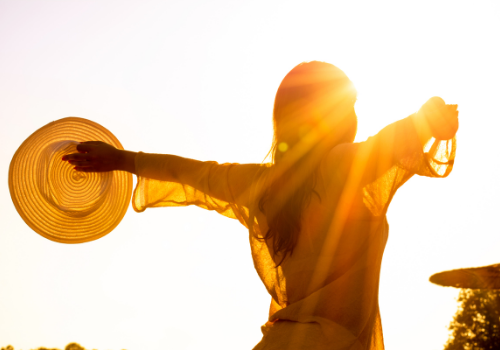 Strong, talented, beautiful, resilient.
I think you already know how amazing you are and how much you mean to me.
When I married Darren I was lucky enough to have you as my sister. You're strong, talented, beautiful, resilient …. Should I go on! You will always be in my heart now and forever.
Also, way too many inspirational stories to fit in here ?
Love you to bits, Jane xox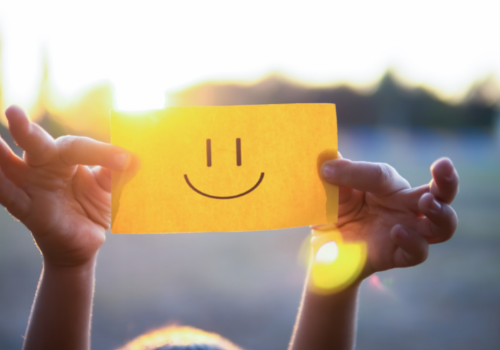 Above all else, keep smiling.
I'm so grateful and thankful I got to have you as part of my life.
You gave me an opportunity to work within the fitness industries and I have loved and still love every part of this.
Leanne you have also showed and inspired so many including myself to have strength, positive attitude and with all struggles in the world on lives to keep smiling.
Shell bell xx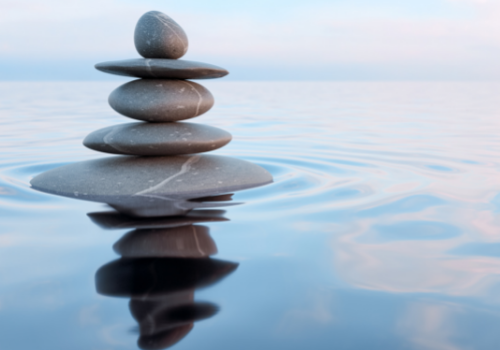 The calm in times of stress.
After you moved from Isaac Court and one of us would have another 'medical episode' I would think to myself "how would Leanne handle this situation?" You keep me calm in times of stress.
Thanks Leanne and thanks for all the times you 'saved' us when the kids had their accidents.
Love you xx
Pure love, encouragement and awesomeness.
Leanne has been inspiring me since high school when we would do cross country running together. I would keep up with her until the end and then she would find extra energy to race away and she always came first. To me, this highlights the drive she's always had and has lived with her whole life, but also pushed me to do my best.
Leanne has always been a great inspiration to all who know her. There is no ego with Leanne, just pure love, encouragement and awesomeness.
Love you lots, Leanne xx
Your Wise Friend!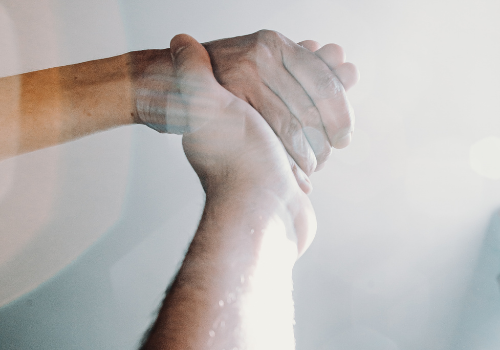 Taking inspiration from your fight.
When I am having a very shitty day and I pull myself together and calm down I usually do two things and not really in order – just what comes to me at the time:
I pray to give me strength
I think of you and your strength
You are an amazing inspiring and beautiful person, talented and still so passionate about your profession.
Your pain and persistence makes me slap myself and smile and I take inspiration from your fight.
I know we are not close but I always appreciate my special moments with you!
Geri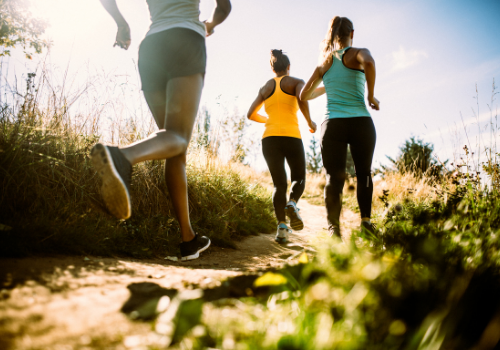 My mentor.
Leanne, my gold star.
Leanne gave me my first PT session on running, we ran up a hill at Endeavour Hills and I have not stopped running since. Leanne was also my mentor for becoming a Les Mills instructor. Always by my side and getting me through.
When I had a little obstacle in my life in 2016, Leanne was at my doorstep with Maree and Steve – arms open ready to hug me so tight. I will never forget this moment and will treasure it forever.
This is my inspiration that Leanne has given me.
Love you xx Joenna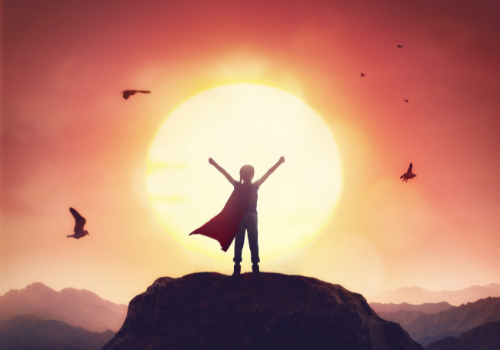 A superhero.
Recently I have changed work. It's been challenging and am now working completely out of my comfort zone. It's physically and mentally hard. The people are different to what I'm used to also. Most are negative and hate their job.
Strangely, even though all of the above is happening I really like it and hope it improves. The actual job is good.
On the days when it gets me down I think about Leanne and Steve and all they have had to endure.
I love my wristband.
You really are an amazing person and I feel your energy and power. You are a Super hero!
Love Janine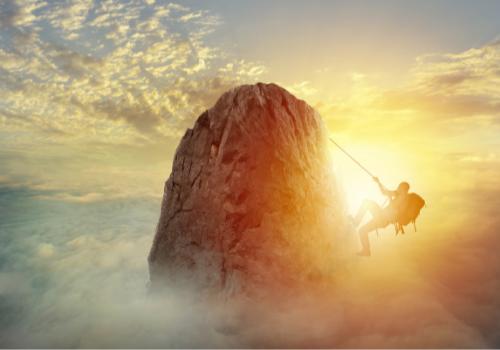 Motivated & driven.
From the very first time we met all those years ago at the girls' group at the Coatesville Uniting Church, our friendship bond was there. Your warm and welcoming nature to others shone from such an early age. Your motivation and drive in life has been out there on another level and I have always been so proud of all you have achieved.
Our friendship has never waivered over all of those years, even when distance separates us now living in different states. You are an inspiration Leanne to others and loved by so many.
We love you Leanne,
Carol xoxo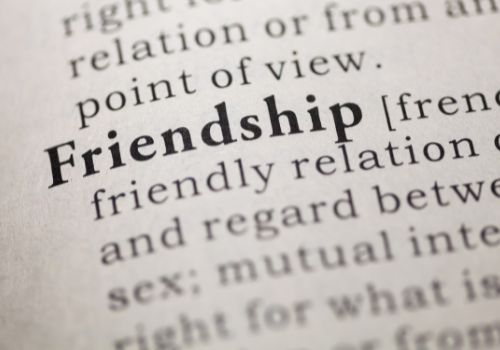 Always looks for the positives.
Leanne, you've been an inspiration to me over the years with your drive and determination to overcome adversity and challenges, and to always look for the positives in any situation. The way you always look for the best in people and push everyone to be the best they can be is definitely inspirational! The way you have faced this battle has been incredible and the courage you have shown to live your best life is a powerful lesson for us all.
Love always,
Mike
PS: And thank you for being such a wonderful and thoughtful friend.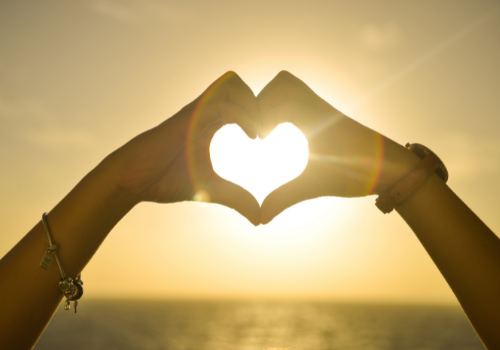 Genuine care for everyone.
There are so many ways that you inspire everyone around you to be awesome Leanne. It's hard to pinpoint a particular event or story.
However!
Your strong sense of connection to everyone in your life inspires us all to stay in touch, stay connected and to inspire each other to be the best people we can possible be; to make sure our glasses are always beyond "half filled" and most importantly to look out for each other. Your smile, determination and genuine care for everyone is truly inspirational and AWESOME!
Deb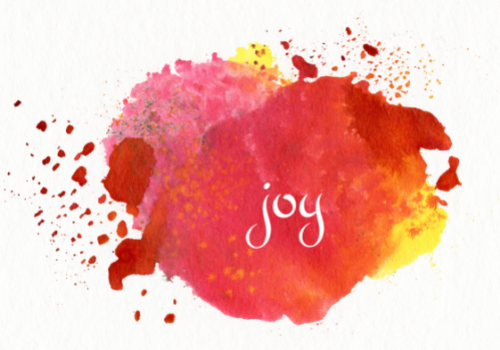 Happy & positive.
Where do I start? From the minute I walked into the group fitness room at Endeavour Hills YMCA in 2008, Leanne has been an inspiration. Always happy, always positive and always invested in the participants in her class.
She always makes everyone feel welcome and ensures they are set up for the class they are doing!
You have taught me to be awesome everyday. Your strength everyday is amazing and is inspirational to everyone you have touched in your life.
Love you Leanne, you are awesome everyday.
Jenny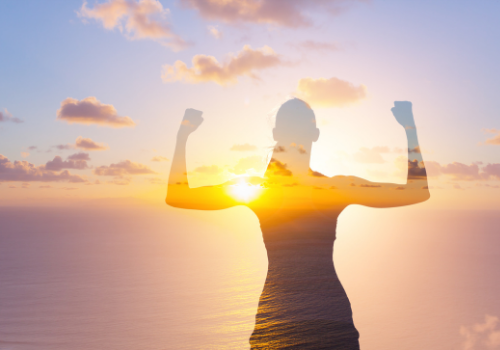 True fighting spirit.
Sept 2001 – The start of Casey Arc meant the start of my friendship with Leanne.
Leanne was my first Body Balance Instructor. We understood each other, we had the same values and beliefs on life in general.
Leanne, you were put on this world to inspire and achieve. You have done that and more. During your fight with MND, you have shown your true fighting spirit.
I think of you often and push myself with you in mind. I am so proud to call you my friend.
Keep fighting as long as you can.
Lots of love,
Patrick xox
Weight loss inspiration.
Leanne inspired me to lose weight and be healthy for my wedding in 2018.
Leanne has always inspired me to be a better person, a better partner, a better educator, brother, son, uncle and a better friend.
Andrew Blogg, HHS
Dancing, singing & fun.
I remember when we had the gym party next door and Leanne was singing on the karaoke machine. I was trying to put strawberries in her mouth to stop her from singing. It was a nice time of dancing, singing and having fun.
Judy
Pine nuts in salads!
Leanne, you taught me to make an awesome salad. Every time I make one I always use pine nuts and every time, I think of you – which is often.
Love always,
Di xo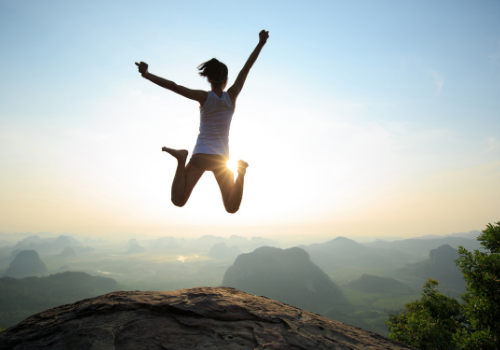 Don't give up.
I have not known you for as long or as well as most other people, however I loved you as a trainer when you were at Endeavour Hills YMCA and I feel I have come to know you better throughout the years.
You are so inspirational in this journey. The way you inspire everyone to be a better version of yourself and even though life gets hard, you don't give up. I need to take this through life with me.
Sending you hugs and love
Karren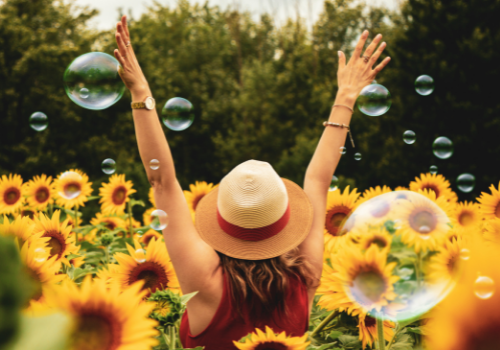 Live life to the fullest.
I have known Leanne as long as I have been alive. She has been like another mother to me. She taught me to be strong (and not just by teaching me to lift weights correctly, not locking my joints ?). Leanne has always pushed me to try new things, especially foods.
I have Leanne's message tattooed on my arm to continue to inspire me and remind me to live life to the fullest like she does, being Awesome every day.
Leanne inspires me to be tough and to love life, I'm lucky to consider her family.
Love you always Mum,
Heather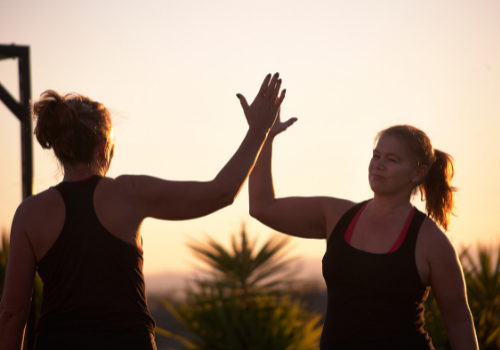 You GO awesome GIRL!
Sometimes I think I have achieved a few things, particularly in the great outdoors – climbing Kilimanjaro, doing the Melbourne Marathon six months after breaking my ankle, completing the 100km Oxfam in 27 hours – Jells Park to Mt Donna Buang and a few lesser feats but YOU MY DEAR LEANNE conquer those feats every single day. You and that good looking husband of yours.
YOU ARE LEGEND
ONE OF THE KINDEST PEOPLE I KNOW
LOVE YOU LEANNE
God bless.
Your friend always, Cheryl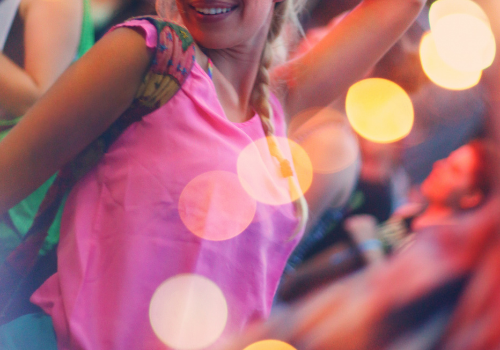 Inspiring a healthy lifestyle.
Ever since Maree and I were little you have been an inspiration and motivation to not only live a healthy lifestyle but also have a positive attitude towards everything. From all the spin classes and the dance shows we made you suffer through you have always been a light and encouragement. You are always laughing and joking around whatever the situation, you are a joy to be around. Looking forward to coming and visiting you in the warmer state. Keep on being awesome.
Jess xxx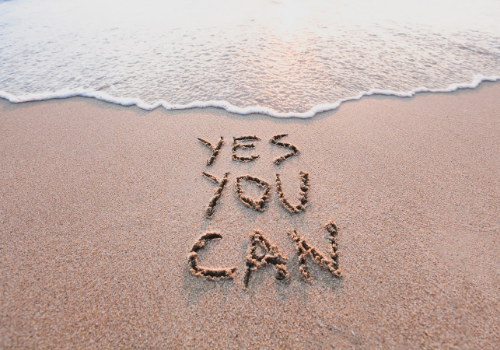 Strong and bubbly.
I always remember when I was a young little Ash Beck seeing how strong and bubbly you are and I always want to live life to the fullest like you always do.
You are such an inspiration Leanne, you are an amazing woman and we love you so much!
Thank you for having us here today, you're AWESOME!
Love Ashe & Chloe
xxxxxxx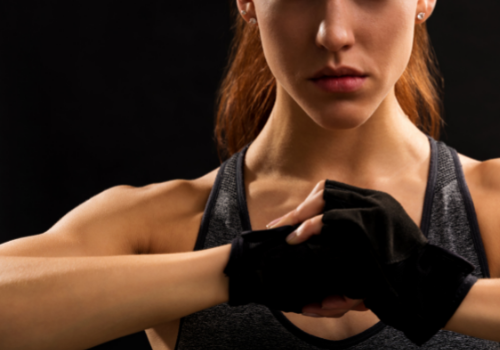 Inspiring me to fight harder!
Because of you Leanne I fought harder to prove that MS was not my identity. I had MS BUT MS did not have me. Because of you I fought harder. Thank you for inspiring me to be the best version of myself. I wear your bracelet everyday and will do so for as long as I live.
Thank you. Thank you. Thank you!!
xxxxx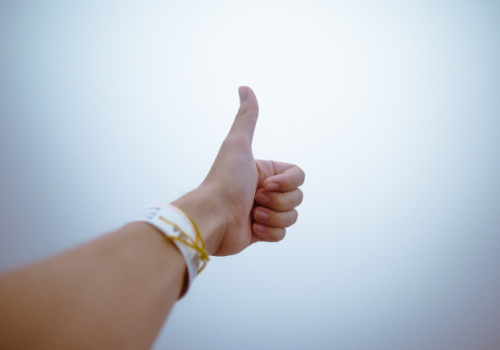 Awesome because of YOU!
I get up and love what I do every day because of YOU
I have a great mind because of YOU
I have successful business because of YOU
YOU will never know how much you have impacted me
I Love YOU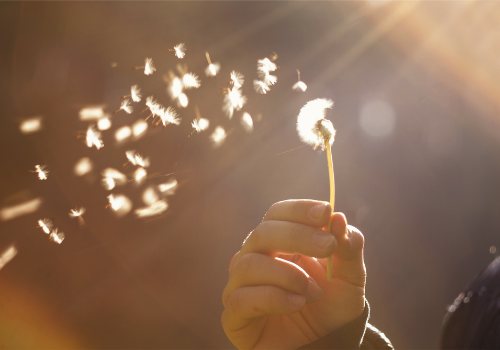 Inspirational.
So many times I find inspiration through Leanne…
Most recently when I am running and I feel it's getting too hard, I think of you and you bring me the energy I need to keep going.
Thank you x
Jo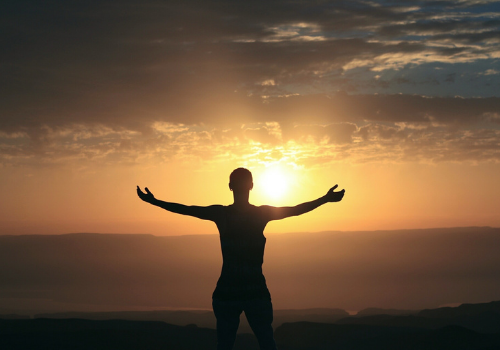 A bloody legend!
Leanne, you are a bloody legend!
You are such an inspiration. When things get tough I always remember how tough others are doing it!
I live life to the fullest and never take a day for granted.
Exercise is medicine and makes me happy!
Stay Strong Beautiful Lady.
Love Erin x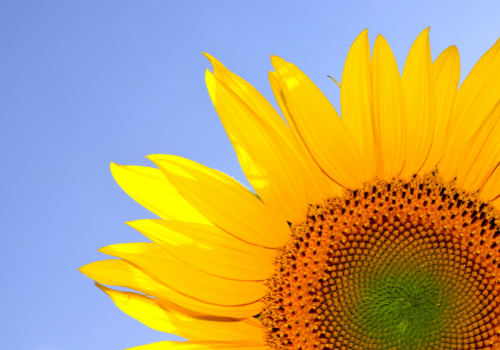 Funniest memory.
Funniest Moment, at Warrnambool Speedway.
Hands in pockets, bounce, bounce, "who pushed her, check her pockets for money". We pick you up from the ground, sunglasses "skewif", ambos called, all good, I survived Oakleigh Wolves Basketball Tournaments.
Elena, Mark, Luisa, Louise, Ken, Therese, Terry, John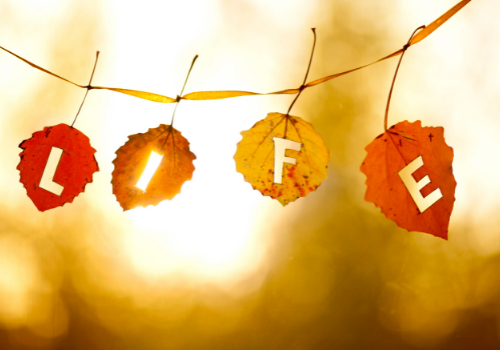 Tough love.
Despite all the circumstances, Leanne has remained the same beautiful, independent and powerful woman I've always known her to be throughout my life.
She inspires me to live life to the fullest with a positive mindset. No matter the situation, she always manages to bring joy into everyone's life.
I always look forward to seeing her at the court BBQ and the roast/life advice she always dishes out. Tough love but I wouldn't have it any other way!!
Leah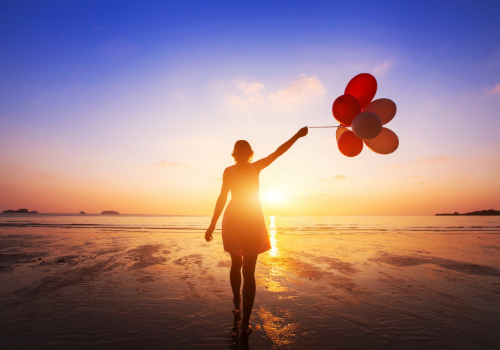 Find the fun and challenge in every day.
Life is not for the feint hearted but sometimes we lose sight of this and fall into "the mundane". You inspire me to live life and find fun and challenge in every day. Recently I bought an electric skateboard and this is helping me to live true – that and my beautiful wife of course.
Great to see you, Steve and Maree today. Our thoughts and prayers are with you.
Lots of Love,
Bryan & Cheryl, Jess & Austin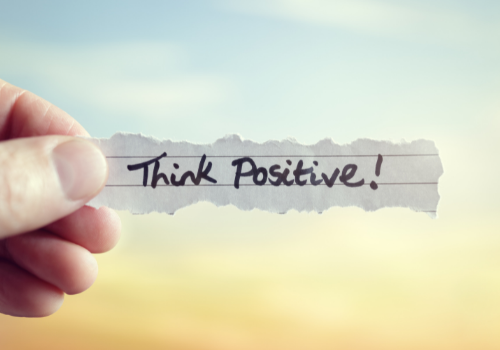 Strength and positivity.
Maria and I are so inspired by your strength and positive outlook.
You change our outlook and we learn from you as we watch your journey.
If there is a chance of beating this disease, you're the one to do it.
Love,
Maria & John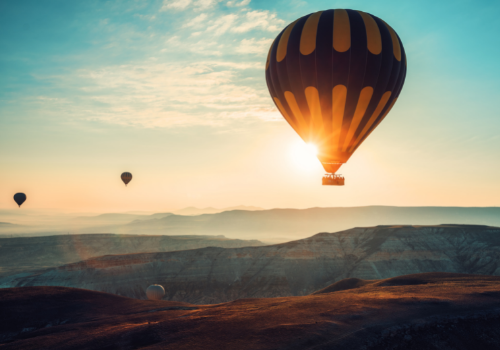 Live life.
Leanne has inspired me to say 'fuck Covid … let's travel'!!!
Nick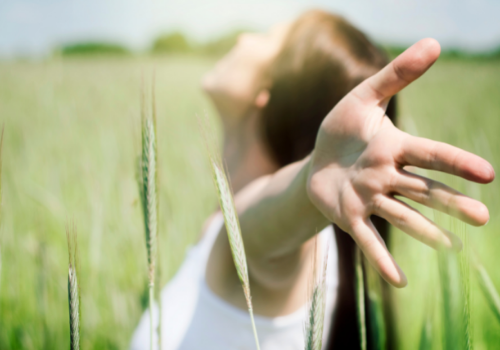 Inspiring wellbeing.
Leanne you are such an inspiration, you taught me about eating right and exercise.
I have found memories of my holiday at Sandgate with you all. Keep being you, Awesome everyday.
Love you.
Jenny
Instilling self-confidence.
From when we first met, working together at Portelli's, you were like a breath of fresh air. You lifted my spirits and helped instil self confidence in me. You're always 'cup half full' approach has been an incredible inspiration to me throughout our continued friendship.
With hugs and love always,
Mary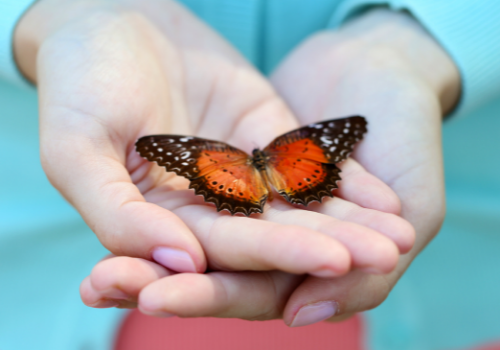 Valued advisor.
I hope you're doing ok in sunny Qld! I'm not very good at keeping up communication and the longer I put it off the harder it becomes.
I don't always find it easy however I just wanted to say hello and also thank you Leanne. I do think of you often, in fact your wrist band is on the handle of the set of drawers besides my bed. It glows at night as it guides me in the dark when I've been up during the night. In a way you have some the same thing to me and many others over the years.
You've given us advice, direction, motivation and strength. You've been our mentor, including for me. I know personally you've helped me on various occasions when in the past I've asked for your advice related to my career choices, you may not even be aware, and I've really valued that. I reflect occasionally on my 100 lists of things I want to achieve which you inspired at a presentation many years ago.
Anyway, as mentioned, really just wanted to say hi. I hope one day, once borders permit, I can come up and give you a big hug to show my gratitude… I'm the meanwhile I'll continue to be awesome, everyday. Just like you xx Love to you and Steve. Jody