"Freak of nature" – that's what my speech pathologist calls me, and I love it! It's a reflection of my hard work paying off when she acknowledges that I'm smashing the stereotypical MND progress.
Over the past few months, I've been working hard to continue building muscle strength in my face. These muscles are vitally important, not just for non-verbal communication and expression (my eye rolls can only go so far!), but also eating, chewing, and most importantly drinking coffee from a cup! 
Turns out MND has caused me to overcompensate using my buccinator muscle, pulling my mouth back instead of up. Now I have to reprogram my brain and practice strengthening the other muscles, particularly the masseter, to draw up my face and bring my lips together.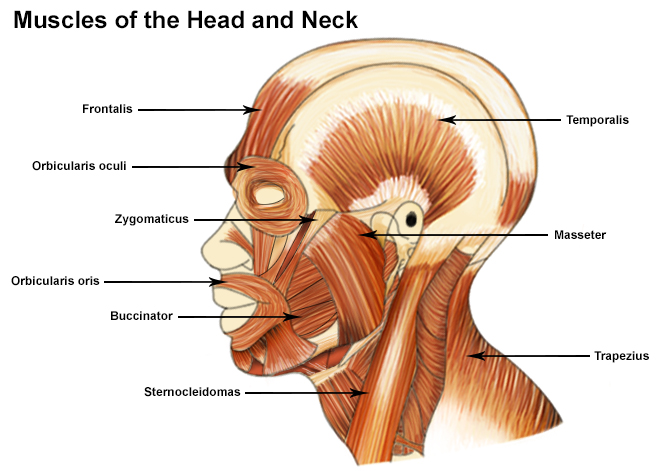 Image credit: https://training.seer.cancer.gov/images/anatomy/muscular/head_neck_muscle.jpg
It's hard work but I continue to practice every day by reciting words and exercises like pretending to put on lipstick, blowing a trumpet, or perfecting my signature duck face selfie (jokes!). I can already see huge improvements (photo before & now).
This is my tireless journey back toward normality. I take pride in the small wins along the way such as gaining weight (basically unheard of in MND patients – the Doctor's faces at my most recent MND clinic appointment were priceless!), improving my beaming smile, and hopefully one day I'll be speaking again, but that would be a bonus. 
In all seriousness, it's a matter of life and death for me. The way I see it if I can't use my mouth for oxygen, nourishment, and hydration, I'm dead. So no more whinging about "legs-day" people! Be happy you don't have to add a face program to your training as well!