It's certainly been a great week here, with lots of awesome experiences throughout the whole week.
With appointments back in full swing it was time to get my lung function checked again. It had been three months since my last visit and I was very happy to see the reading hold steady at the previous capacity of 42%. My lung function has been the same for eight months now and I'm happy it has stayed the same for so long.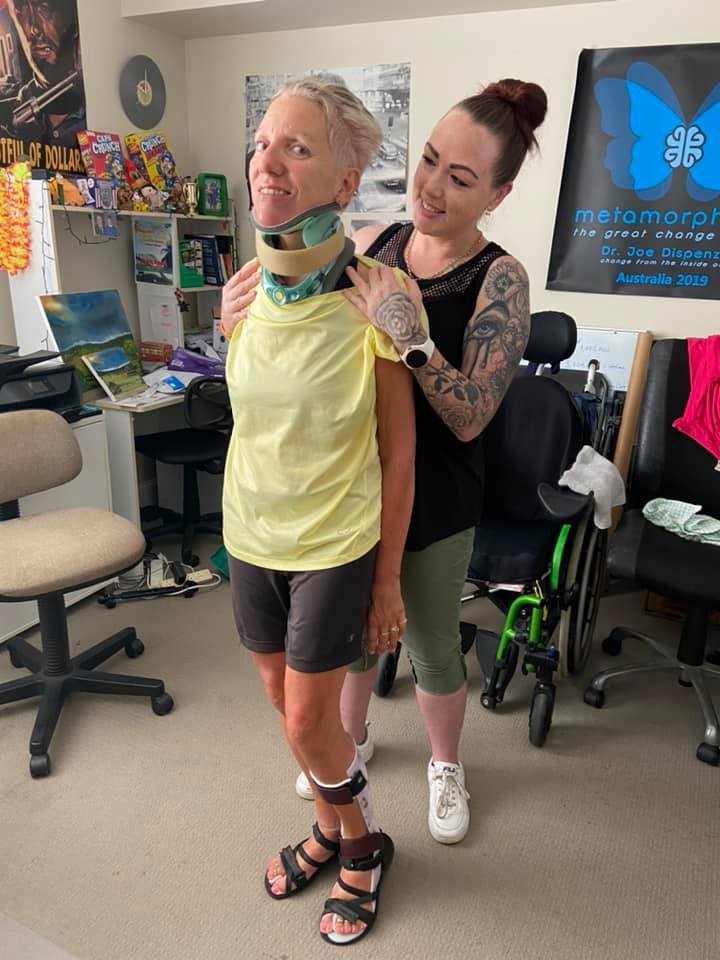 I have been fitted with an orthotic ankle brace. You can see in the photo I picked the design with butterflies. So even though I have a brace on my neck and my ankle I'm continuing to walk whenever I can. No-one will stop me!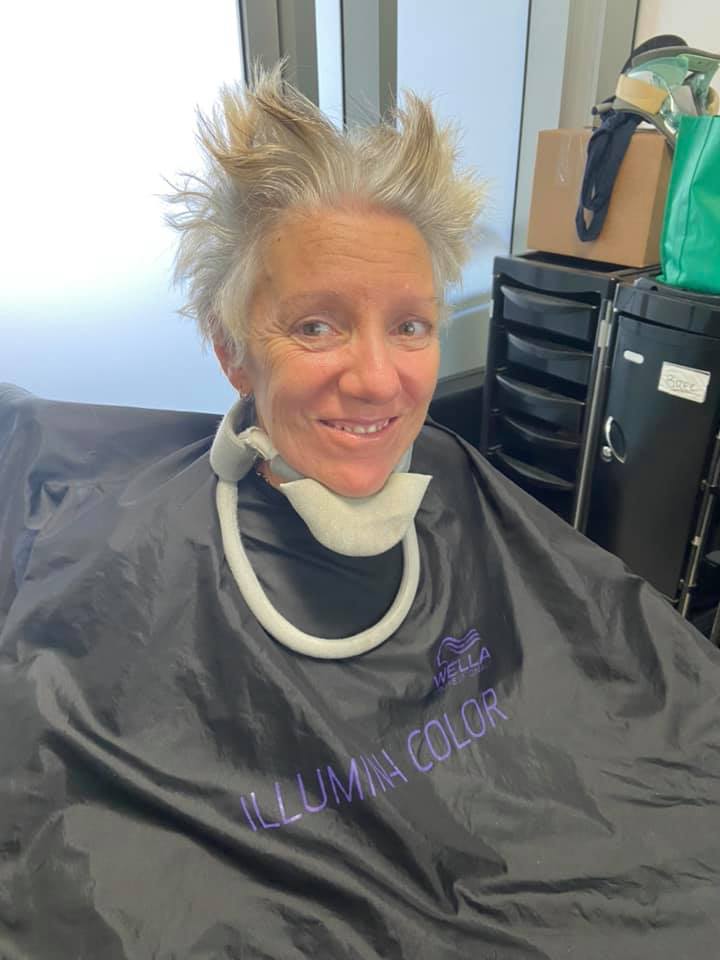 The next highlight was finally going to the hairdresser! It had been a very 'long' 12 weeks since my last appointment and a welcome sight, that's for sure. Check out my before and after photos!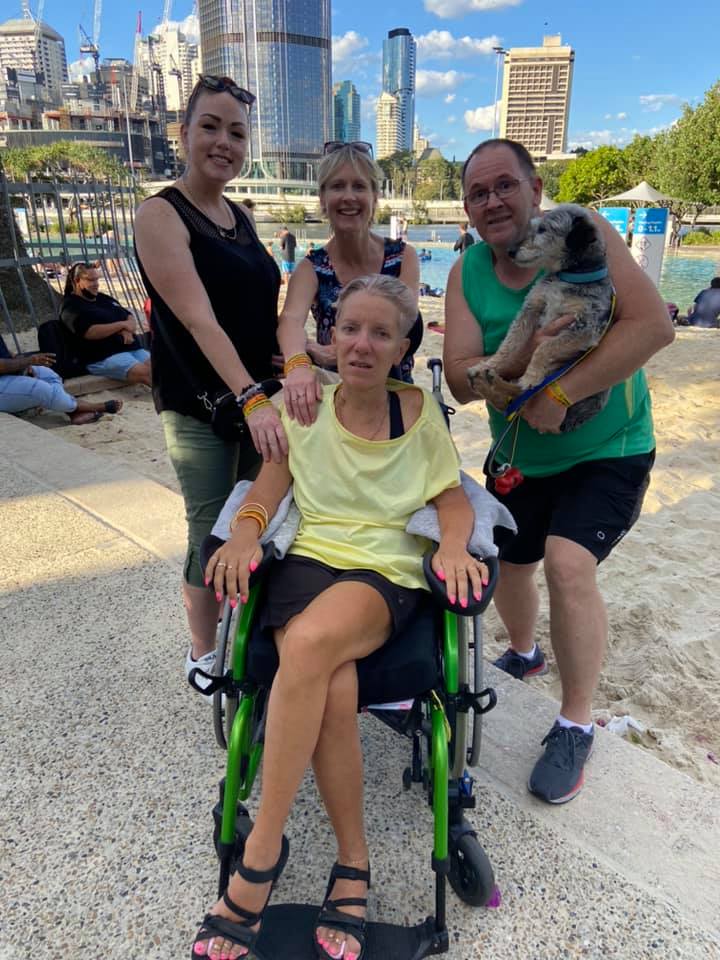 On Saturday I headed off to Southbank with Steve, my two carers Liz (with Buster of course) & Lauren to check out the market and wander the paths along the Brisbane river. And of course, it was the perfect opportunity for me to be back soaking up the sun and the warmth.
An awesome week all round.